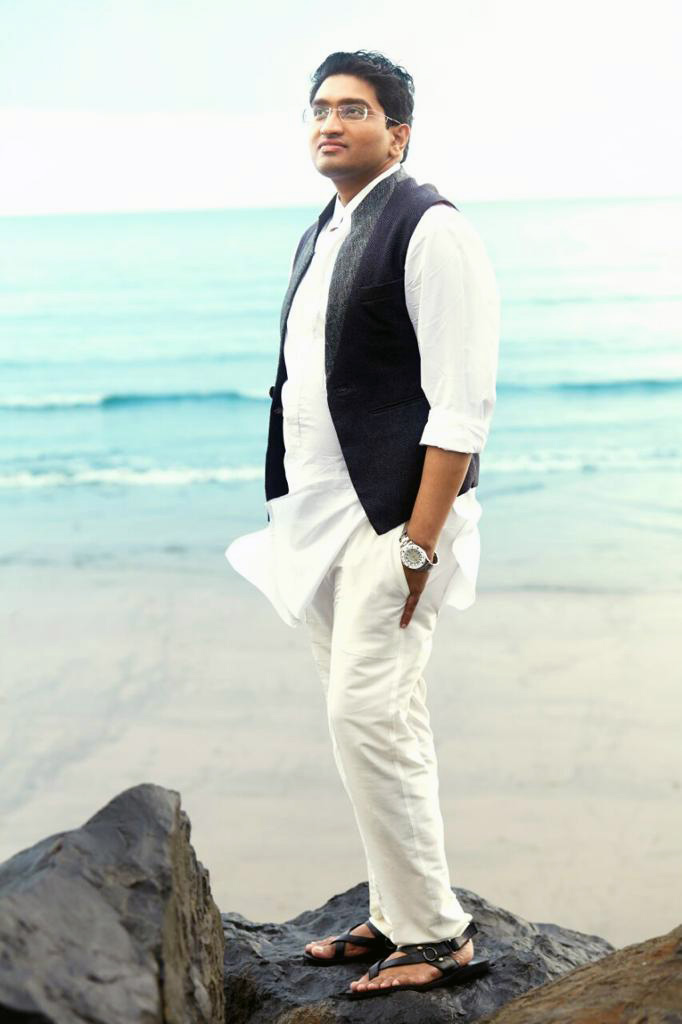 While William Shakespeare immortalized the phrase "What's in a name?"
Bollywood stars, socialites and even the common man have turned their nose on the bard & are queuing up to add & subtract letters from their names – all to bring a dose of good luck into their lives.
Astro-Numerologist Bhavikk Sangghvi helps you do just that & much more…
He is unarguably 'India's youngest astrologer, numerologist & gem expert, enjoying 'celebrity' status being in the company of esteemed clients like Tiger Shroff, Kartik Aaryan, Kapil Sharma, Disha Patani, Rajkummar Rao, Sonu Sood, Sanjay Leela Bhansali, Rakesh Roshan, John Abraham, Himesh Reshammiya, Shruti Haasan, Arshad Warsi, Malaika Arora, Mithun Chakraborty, Manoj Bajpai, Chitrangda Singh, Apara Mehta, Ronit Roy etc. to name a few.
According to him, 'Numerology' is an ancient occult science to get a vivid idea of one's fortune.
He says "Through our numeric calculations based on your name, date, place and time of birth, we can find perfect solutions for the obstacles & blockages in your life".
It has been proven time & again that spelling your name, surname, company name, film name etc. in the 'numerologically correct' way is an effective solution to bring positive changes at greater speed in your personal as well as professional life. 
Besides that, you can also know about your lucky & unlucky numbers / colours / places, favourable gemstones, characteristics, lifestyle, education, best suitable occupation, relationship issues, marriage, child, health & economic growth.
With a wide variety of remedies & solutions offered like providing highest quality natural, empowered & energised gemstones, conducting 'kundali-dosh' Poojas or giving holistic Yantras for the same and even giving authentic Rudraksh to empower or remove the malefic effects of certain planets, we are a one-stop solution to fulfil all your needs & requirements.
He is also the author of widely acclaimed books 'Numerology Rocks' (English) and 'Sankhya Shastra' (Gujarati) both published by the prestigious 'Times Of India' Group.
The English version was launched on 3rd October 2011 with much fanfare by evergreen superstar Mithun Chakraborty in a media event.
Not to mention the book went on to become a stupendous success, so much so, that by public demand it was later translated in to Gujarati language and again re-launched by celebrities like Poonam Dhillon, Amar Upadhyay and Apara Mehta on 13th July 2012 on a bigger scale in front of media and famous well known TV/Film personalities.
The books are now available all across (check the 'Books' section on this site). Grab your copy today!
Add to that, he has contributed articles/wrote columns for reputed national/regional as well as international publications like 'The Times of India', 'Bombay Times', 'Mid-Day', 'Hindustan Times', Mumbai Samachar', 'Gujarat Samachar', 'DNA', 'Times Wellness', 'Screen', 'Chitralekha', 'Cooking & More' (by Kitchen Queen Late Tarla Dalal), 'DB Star' (Madhya Pradesh), 'South Scope' (Hyderabad), 'Red Carpet', 'Good Home Maker', 'Jee', 'Movie Mag', 'The Indian Weekly', 'Hello Bollywood', 'Satya Times' (all three in Australia), 'City Pulse', Masala' (both in Dubai) etc.
He has appeared frequently on TV channels too, in some noted Astro-based shows on Zoom TV ('Starz Ke Sitaare' & 'Lakeen Ke Fakeer' with Simi Chandoke), 'Bigg Boss Season 2' as a special guest along with Pooja Bedi, singing reality show 'Rising Star', brand ambassador of 'Laxmi Kamal' (a tele-marketing product) & many more.
You can also hear him regularly on various national/international FM Radio
stations (mainly in Mumbai, Indore, USA & Canada) sharing his immense knowledge, general predictions on current topics.
Call him multi-talented or simply God-gifted, he is also a notable film critic/influencer since 11 years reviewing nearly all latest movie releases or web series on OTT. (Check the 'Film Reviews' page)
Last but not the least, he is also a producer of Gujarati plays (being a theatre lover) having produced 9 plays by now with shows running across the UK, Maharashtra, Gujarat.
So what are waiting for?
Book your 'Date with Destiny'
without thinking twice.
Consult BHAVIKK SANGGHVI now!